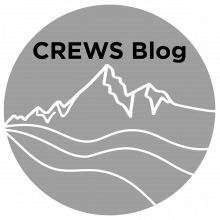 Meet Zoe Durkin, an intern with the 2021 CREWS Undergraduate Research Internship program!
The CREWS Undergraduate Research Internship program supported ten undergraduate students from across the Montana University System during Summer 2021 (Year 3 of the project). These students worked directly with a CREWS advisor to assist with research on a particular aspect of the project, gain hands-on field and lab experience, and further explore their academic, professional, and personal interests and goals. 
CREWS Research Intern: Zoe Durkin
Internship Advisor: Dr. Stephanie Ewing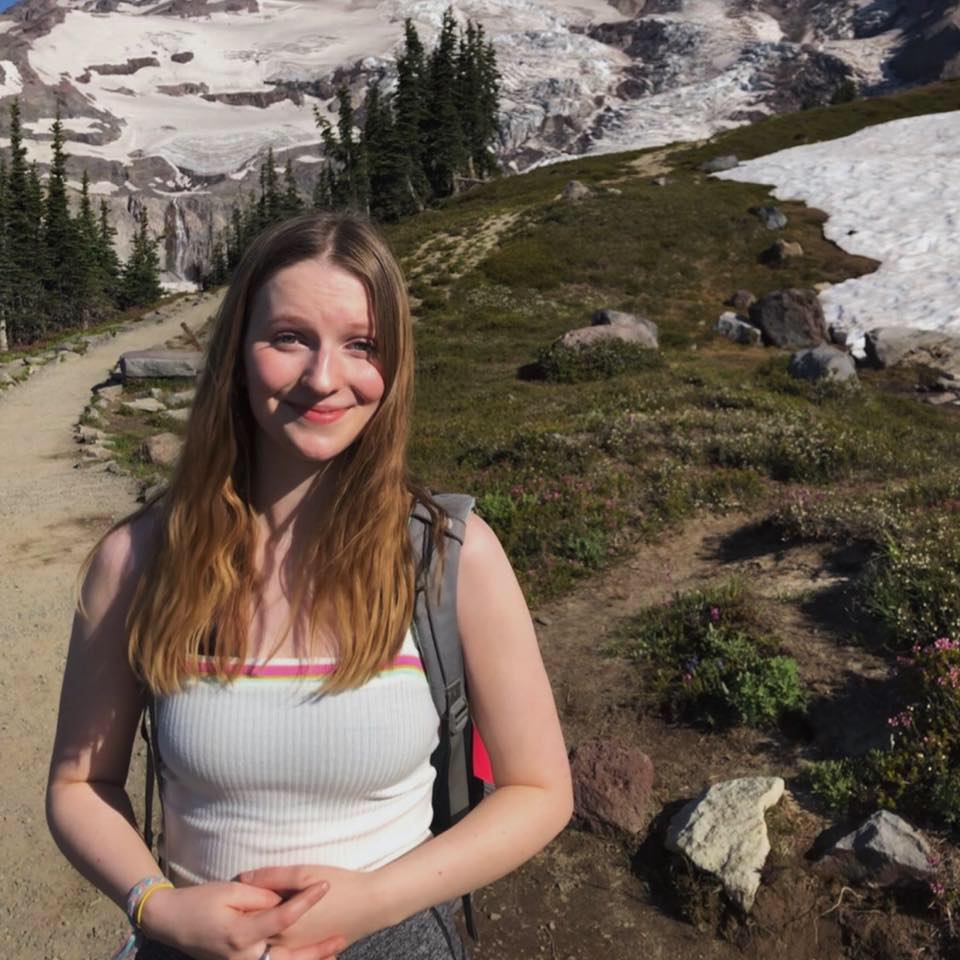 Zoe Durkin is a senior at Montana State University (MSU) studying Environmental Engineering. Before coming to Bozeman, Zoe had lived in Olympia, WA her whole life. When she's not working or studying, she enjoys hiking, kayaking, and watercolor painting.
Zoe was originally looking for a summer internship around Bozeman and happened upon the CREWS undergraduate research opportunity. Zoe had developed a strong interest in water treatment and water quality through her coursework at MSU, having taken a variety of water treatment courses her junior year, and she began to see the field of water treatment as a possible career path. With the CREWS internship, she was excited by the idea of getting to study water quality from an environmental standpoint and do fieldwork in areas where water quality had been impacted. She was also excited by the prospect of both working in the field and doing work pertaining to water quality, sharing that "[b]eing able to get outside while working has always been a dream of mine." In addition to being excited about the project-specific work, Zoe was also interested in developing a further understanding of how on-campus research works and the role that graduate and undergraduate students play. 
Zoe worked primarily with graduate student Caitlin Mitchell and her internship advisor Dr. Stephanie Ewing during her CREWS internship. She aided Caitlin in the sampling of riparian wells and surface waters on field trips to the Judith River Watershed, recorded well water levels, and helped move and install ten new riparian wells. Following these field trips, she worked in the Environmental Analytics Laboratory at MSU with Dr. Toby Koffman to run water samples on the lab's instruments. Zoe's personal project centered around her interest in riparian well water levels. She processed roughly four months of well water-level data using Excel and RStudio, which she and the team then used, along with supplementary data, to establish trends and understand daily and seasonal patterns. Zoe was able to collaborate with the Watershed Hydrology Lab at MSU, including Dr. Rob Payn, graduate student Madison Foster, and fellow CREWS intern Sean Williams, other members of the CREWS team at MSU, including Dr. Ann Marie Reinhold and graduate student Skye Keeshin, and CREWS researchers and students from the University of Montana. 
When thinking about how the CREWS internship fit into her goals and interests, Zoe shared "I had a previous interest in water quality but had gotten the majority of my experience from a drinking water and wastewater treatment standpoint. I had a great time gaining experience working with water quality in a field-based environment and it helped me to broaden my understanding of water quality jobs and applications. I also had a great time working with professors and graduate students. I had previously not thought too much about graduate school and did not have the greatest understanding of what it entails. Being able to work directly with graduate students and see the kinds of work that they do was both fun and educational for me. I am now considering a graduate program more than I might have previously!"