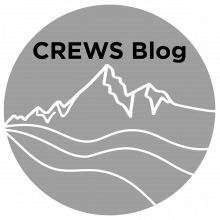 Meet Rachel Anderson, an undergraduate student who participated in the 2022 CREWS Undergraduate Research Internship program!
During Summer 2022 (Year 4 of the project), six undergraduate students participated in CREWS research through the CREWS Undergraduate Research Internship program and the National Science Foundation's (NSF) Research Experiences for Undergraduates (REU) program. These students worked directly with CREWS faculty and graduate students to assist with research on a particular aspect of the project, gain hands-on field and lab experience, and further explore their academic, professional, and personal interests and goals. 
CREWS Research Intern: Rachel Anderson
Internship Advisor(s): Rob Payn and Stephanie Ewing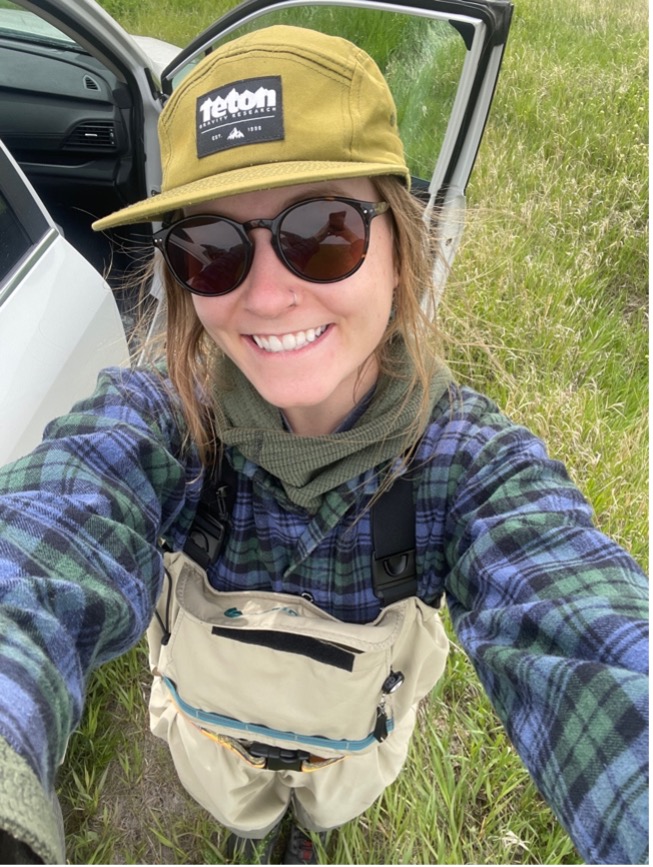 Rachel Anderson is a senior majoring in Biological Engineering at Montana State University (MSU). Originally from Golden, CO, Rachel enjoys spending time in the outdoors by hiking, fishing, skiing, and climbing.
Rachel became involved with the CREWS Undergraduate Research Internship program through her interest in water quality and the processes that affect it. Although the Biological Engineering major focuses primarily on microbial processes and medical applications, she has been interested in water quality since the beginning of college, and notes that Biological Engineering "also highlights systems that drive the world around us."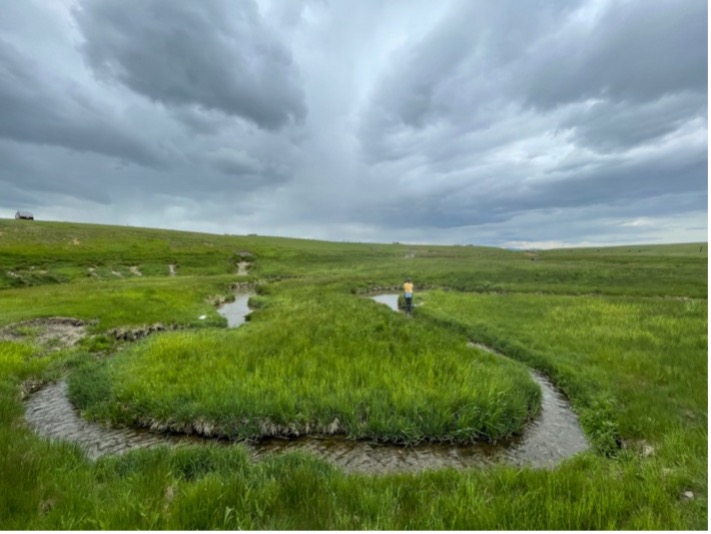 Rachel was seeking an internship that would let her focus on the intersection of water chemistry and biological processes, and found that working in the Watershed Hydrology Laboratory at MSU with Drs. Stephanie Ewing and Rob Payn allowed her to do this. During her internship, Rachel focused on formulating metabolism estimates from dissolved oxygen data collected from the main channel of creeks in the lower Judith River Watershed. She processed data from field work collected this past June as well as data from 2020 and 2021 field campaigns using the R programming language. She then focused on 2021 data from Lower Louse Creek, the most complete data set generated over that field work season. In addition, she worked with temperature data, solar radiation data, which allowed her to generate metabolism estimates for gross primary production (GPP), and independent groundwater input data.
By using a more complete dataset from the 2021 season, Rachel focused on the effects of solar radiation and temperature on seasonal changes in GPP in Lower Louse Creek, which is a stream that experiences high light due to almost no vegetative canopy cover, but in which other factors that impact solar radiation and temperature still affect the GPP of the stream. Overall, Rachel compared changes in sunlight and temperature across the stream through the season and visualized the covariance of small sunlight changes to changes in GPP. Through her internship experience, Rachel was able to explore a field of interest and see firsthand how her background fits into the kinds of skills that are needed for understanding biogeochemical processes. She was also able to computationally assess a landscape and explore the drivers of biological processes that are indicated by chemical signals in streams.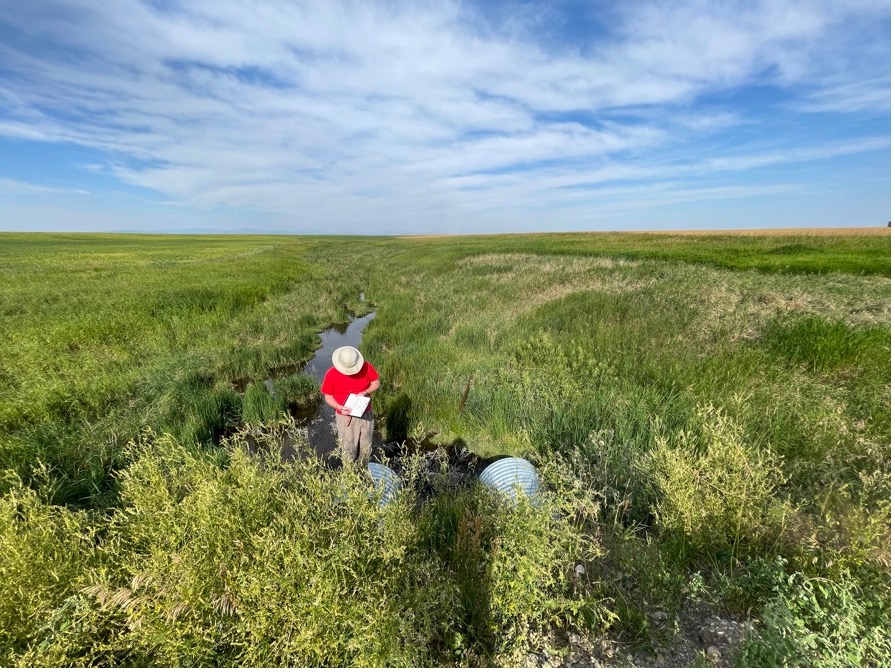 In the future, Rachel hopes to be able to research drivers of water quality and work as an engineer to assess solutions to water quality problems. The internship gave her the guidance needed to understand research and gain background information, as well provide the space to independently explore her own project. Through this opportunity, she was able to learn and refine skills that she will take forward into a career. As Rachel notes, "[the] internship provided me with confidence in my college path and confidence in my skills for after graduation. Before joining [the CREWS internship program], I had an interest in environmental processes. However, my degree had not focused on such material. I now feel far more confident in both my interests and skills. Many thanks to the CREWS team (specifically Stephanie Ewing and Rob Payn) that saw my potential and provided me the opportunity to explore a wider range of applications for my degree."