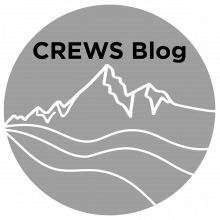 Meet Raina Woolworth, an undergraduate student who participated in the 2022 CREWS Workforce Development internship program! 
The CREWS Workforce Development internship program supported five undergraduate students from across the Montana University System during Summer 2022 (Year 4 of the project). These students worked directly with government agencies, NGOs, and other private businesses in Montana who are partners of the CREWS project. Through the internship, students gained hands-on experience in different sectors and further explored their academic, professional, and personal interests and goals. 
CREWS Workforce Development Intern: Raina Woolworth 
Internship Host:  RESPEC 
Supervisor: Joe Naughton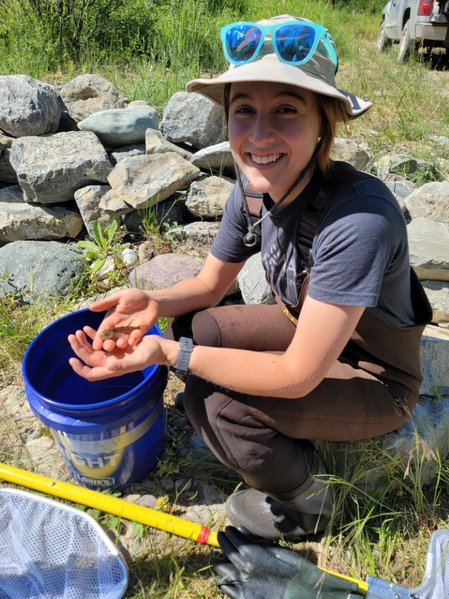 Raina Woolworth, from Oxford, Massachusetts, is currently a senior at the University of Montana pursuing a degree in Environmental Science and Sustainability with a minor in Climate Change Studies. In her free time, Woolworth enjoys working on climate action and environmental justice projects and spending time outdoors. She was excited to apply for the CREWS internship because it was an opportunity to work in a field that she's interested in, environmental consulting, on projects that she is passionate about, like climate change and social justice.  
For her internship, Woolworth worked with RESPEC, a consulting firm that uses engineering, applied sciences, and technological expertise. Woolworth conducted fieldwork and research for RESPEC. Fieldwork included vegetation monitoring, electrofishing, and wetland delineation in the field, while her research focused on updating the human health, climate, and social justice sections of the Montana Hazard Migration Plan. Woolworth had a fantastic time at RESPEC, saying "I enjoyed time with my manager and coworkers and was given the freedom to work on projects that I am incredibly passionate about."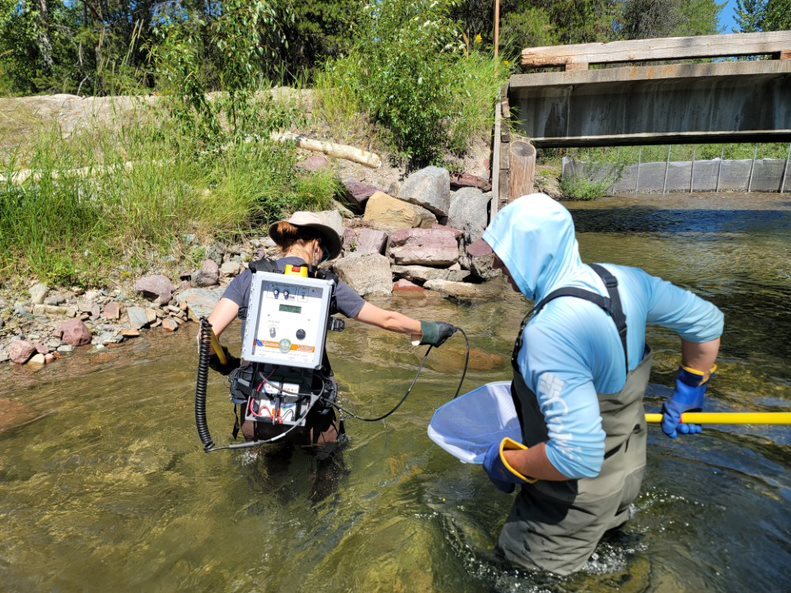 This internship was a great fit for Woolworth because after she graduates, she wants to work on projects that fight climate change and social injustices and through the internship, she was able to gain experience working on climate action and social justice as part of state government planning.  She also enjoys the outdoors and was able to explore new places during fieldwork trips with the company. 
Woolworth really enjoyed the internship and said that it taught her a lot. The project taught her how to better advocate for her needs in the workplace with the guidance of her mentor at RESPEC, which was transformative for her. "I am so grateful for this internship opportunity," Woolworth says. "It is the first internship I have had where I got to work on projects that were tangible, applicable, and aligned closely with my career interests. I feel like my RESPEC employers identified and used my skills and truly valued my input."