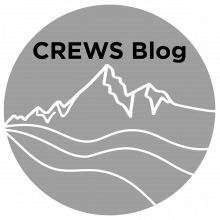 Meet Morgan Schultz, an undergraduate student who participated in the 2022 CREWS Workforce Development internship program! 
The CREWS Workforce Development internship program supported five undergraduate students from across the Montana University System during Summer 2022 (Year 4 of the project). These students worked directly with government agencies, NGOs, and other private businesses in Montana who are partners of the CREWS project. Through the internship, students gained hands-on experience in different sectors and further explored their academic, professional, and personal interests and goals. 
CREWS Workforce Development Intern: Morgan Schultz 
Internship Host: Clark Fork Coalition  
Supervisor(s): Alex Leone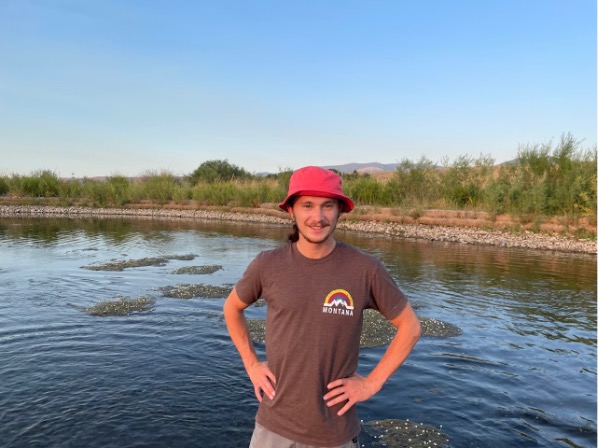 Morgan Schultz is from the Flathead Reservation in Northwest Montana. He received his bachelor's degree in Hydrology from Salish Kootenai College and is currently pursuing a master's degree in Ecological Restoration from Montana Technological University. Schultz enjoys skateboarding, cooking, and doing anything outdoors with his dog. He is also a volunteer DJ at "America's Most Radio" KBMF 102.5 FM, Butte, America. 
Schultz sought out this internship to help bridge the gap between science collection and management strategies, specifically regarding the Clark Fork River. He primarily worked with the Clark Fork Coalition but also reached out to folks from Montana Fish, Wildlife, and Parks (FWP), the Natural Resource Damage Program (NRDP), and consultants at Applied Geomorphology, Inc. (AGI) and Geum Environmental Consulting. The project largely consisted of organizing and analyzing nearly 22,000 data points that looked at stream bank habitats following river restoration.  
In order to sort through this data, Schultz consulted with several agencies to develop meaningful approaches to interpret the seemingly overwhelming dataset and identify important information from it. He also conducted technical processes in ArcGIS to extract spatially explicit metadata and apply them to his research transects. Through the internship, CREWS also supported his travel expenses to the National American Fisheries Society Conference in Spokane, WA where he received feedback and advice to improve his project. 
Schultz expressed his gratitude and enjoyment of the internship experience, saying that CREWS was the perfect fit for him and that the funding took his project to the next level. "CREWS was the perfect support system to allow me to process my overwhelming dataset and to officially report the findings to agencies involved with the restoration of the Clark Fork River," Schultz says. "I would like to thank CREWS and everyone who has helped along the way, especially Dr. Jakki Mohr and Alex Leone. This project wouldn't have been possible without your support."