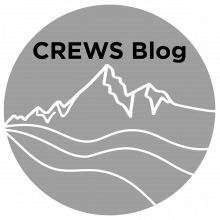 Meet Sandra Kohl, an intern with the 2021 CREWS Undergraduate Research Internship program!
The CREWS Undergraduate Research Internship program supported ten undergraduate students from across the Montana University System during Summer 2021 (Year 3 of the project). These students worked directly with a CREWS advisor to assist with research on a particular aspect of the project, gain hands-on field and lab experience, and further explore their academic, professional, and personal interests and goals. 
CREWS Research Intern: Sandra Kohl
Internship Advisor: Dr. Erika Espinosa-Ortiz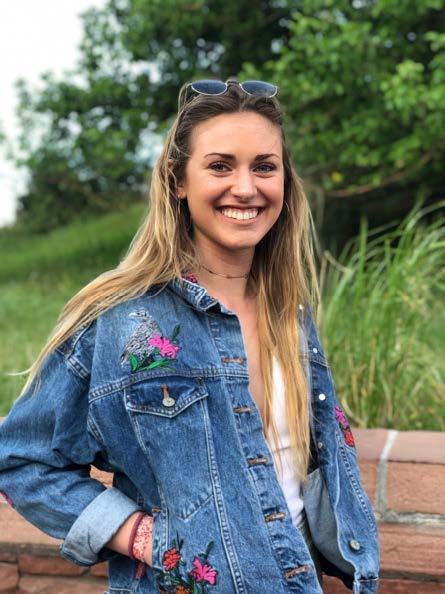 Sandra Kohl is a Senior at Montana State University (MSU) studying Environmental Engineering. Sandra is originally from Denver, CO, and some of her favorite activities include skiing, mountain biking, and beach volleyball. Sandra was originally inspired to attend MSU to figure out whether she was passionate about research and possibly pursue a research project, so when she saw the CREWS internship opportunity she applied to it to help her in this process. 
Sandra's internship project involved developing fungal and bacterial biofilms that would function in the bioremediation of selenium in water impacted by coal mining. She ran experiments in a drip reactor to assess the effect of different culture conditions on the cultivation of monoculture and co-culture fungal and bacterial biofilms with selenium-reducing organisms, and each day she monitored different parameters to assess microbial growth and activity (e.g. pH, colony-forming units, glucose consumption, and optical density). The results of her experiment will allow the research team to better understand what factors play an important role in the development of mixed biofilms that can potentially be used for bioremediation.  
"I have wanted to work on removing anthropogenic damage from Earth's ecosystems since I applied for undergraduate colleges," said Sandra when asked how the internship fit into her interests and goals. "This project allowed me to learn about bioremediation of pollutants using fungal and bacterial biofilms, and whether I want to pursue a graduate degree doing similar work." Overall, Sandra enjoyed learning about biofilms and the many applications for bioremediation relating to co-cultures of fungi and bacteria.