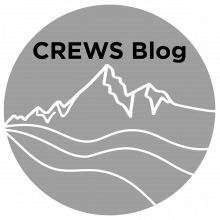 Meet Claire Wells, an undergraduate student who participated in the 2022 CREWS Undergraduate Research Internship program!  
During Summer 2022 (Year 4 of the project), six undergraduate students participated in CREWS research through the CREWS Undergraduate Research Internship program and the National Science Foundation's (NSF) Research Experiences for Undergraduates (REU) program. These students worked directly with CREWS faculty and graduate students to assist with research on a particular aspect of the project, gain hands-on field and lab experience, and further explore their academic, professional, and personal interests and goals.   
CREWS Research Intern: Claire Wells  
Primary Internship Advisor: Dr. Anthony Bertagnolli    
Claire Wells is from Mountain View, California, and is currently a senior at Willamette University majoring in Chemistry. She enjoys drawing, reading, and being outside. She was inspired to apply for the REU program because she wanted to do research, which is something she had never done before. She hoped that this experience would allow her to get a better idea of what her interests were in terms of thinking about the future. In addition, Willamette's biology program is not particularly extensive, so she wanted to apply for the biology REU program to learn more about the field of microbiology.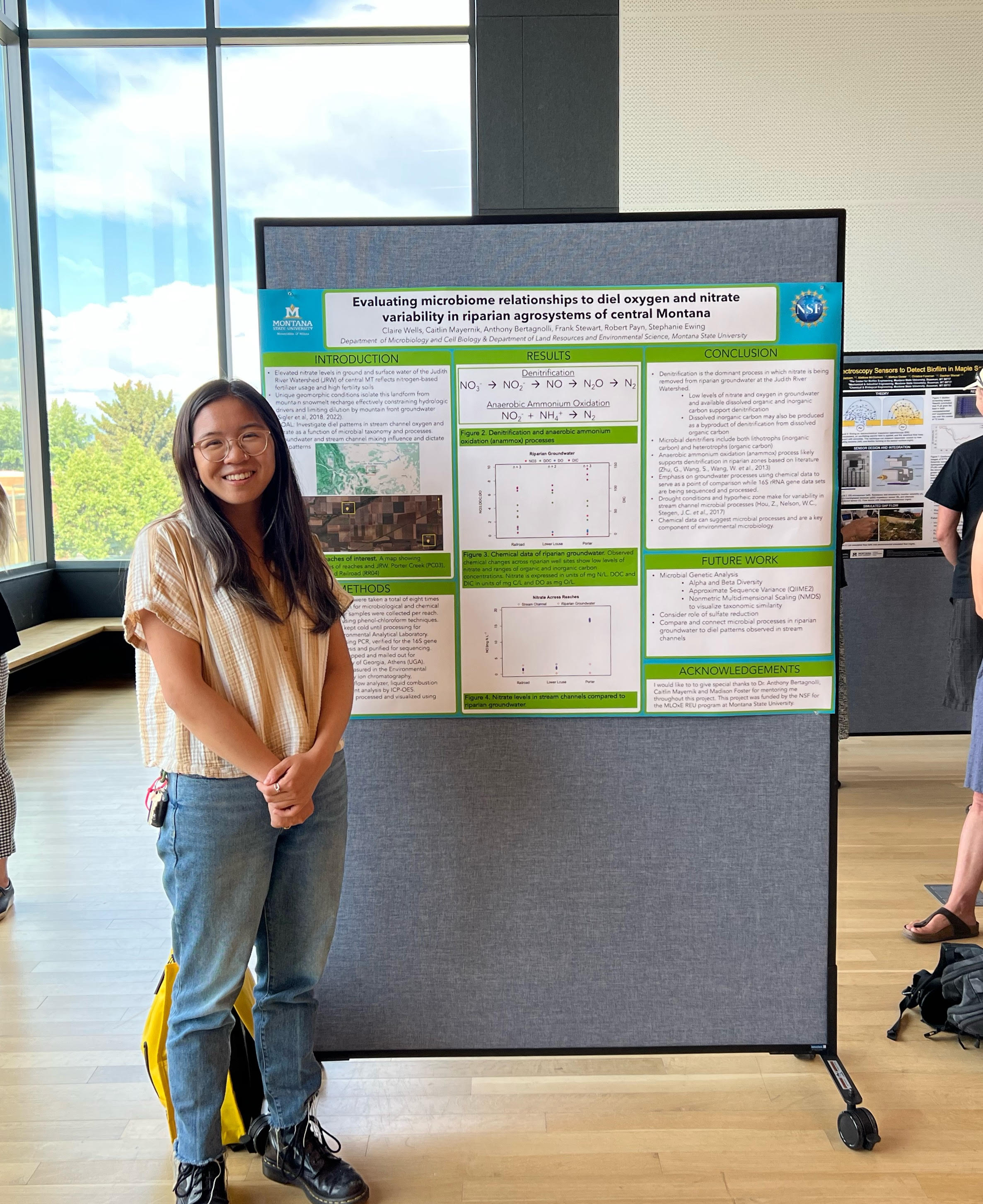 Wells' specific project focused on understanding the impact of nitrate and oxygen diel patterns on the microbiome taxonomy in the Judith River Watershed, located in central Montana. Throughout the summer, she primarily examined the variations in chemical data across different sites in the Judith River Watershed and compared the anoxic groundwater samples to highly toxic stream channels. This allowed her to make predictions about what kinds of biogeochemical processes were occurring while waiting on sequencing data from microbiology samples. Dr. Anthony Bertagnolli was Wells' primary mentor over the course of the summer. She was also advised by Dr. Stephanie Ewing, Dr. Frank Stewart, Dr. Robert Payn, and graduate students Caitlin Mayernik and Madison Foster.   
Wells said that she enjoyed having the opportunity to problem-solve and build stories based on the data that she collected. "I don't have these kinds of opportunities at my home institution, and it was really awesome being able to see the research that is being done at Montana State," Wells says. "It was great because it really helped me identify my interests while also giving me the confidence in my own abilities to do research and problem-solve on my own in the context of scientific research."   
During these final years of her undergraduate studies, Wells has gone back and forth about whether she wanted to do research at all. This program showed her just how much fun and interesting research can be. She expressed her appreciation for the program, sharing that "this REU program was an amazing experience and I honestly had some of the best experiences of my life during those ten weeks!"