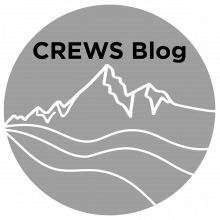 Meet Amanda Spencer, an intern with the 2021 CREWS Undergraduate Research Internship program!
The CREWS Undergraduate Research Internship program supported ten undergraduate students from across the Montana University System during Summer 2021 (Year 3 of the project). These students worked directly with a CREWS advisor to assist with research on a particular aspect of the project, gain hands-on field and lab experience, and further explore their academic, professional, and personal interests and goals. 
CREWS Research Intern: Amanda Spencer
Internship Advisor: Bob Hall and Matt Trentman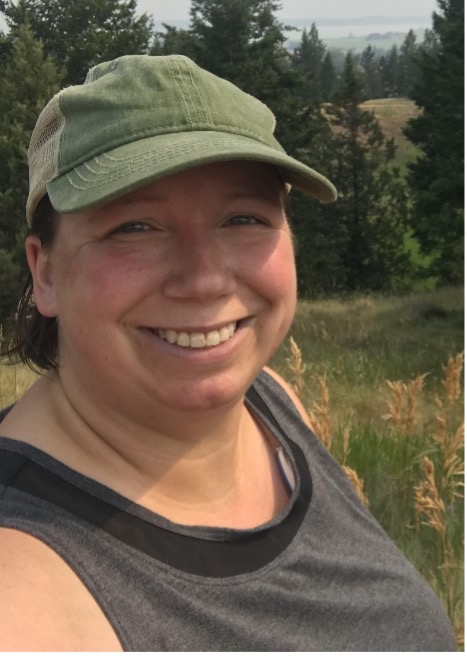 Amanda Spencer is a Senior at Salish Kootenai College (SKC) majoring in Hydrology and minoring in Mathematical Science. Originally from Polson, MT, Amanda moved around the state before finally settling back in her hometown. She likes to hike, camp, kayak, fish, and explore new places.
One of Amanda's goals after graduating SKC is to continue on to a Master's program for Environmental Remediation. In her graduate program, she hopes to focus on the restoration of waterways that have been polluted by toxic metals from mines. The CREWS undergraduate research internship allowed Amanda to gain the hands-on field experience necessary for future water research projects that she will encounter in her graduate program and career. 
Amanda worked with CREWS postdoctoral researcher Matt Trentman at the Flathead Lake Biological Station (FLBS) on a project that focuses on determining the photosynthetic quotient of algae. The photosynthetic quotient is the ratio of the amount of carbon dioxide absorbed by the algae to the amount of oxygen that is released. The experience that Amanda gained from working with Matt was also beneficial because she has been able to apply it to her current senior thesis research project.
"My experience at FLBS during the summer internship [was] better than I imagined," said Amanda when reflecting on her project. "I would highly recommend it to anyone interested in a water-based internship."