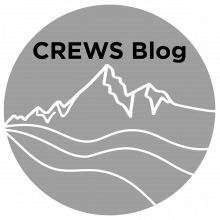 About the Anaconda Art+Science Project
In Spring 2023, students at Montana State University (MSU) were given the opportunity to create art pieces that portrayed CREWS research. The idea to bring art and science together came from recently graduated University of Montana Ph.D. student Megan Moore, a member of the CREWS Natural Resource Social Science team. Moore wanted to communicate her results through storytelling and creative representations which offer a novel way to engage with community members.
Moore worked with the student artists to share more information about her research, which focuses on the intersection of community resilience, collective memory, and the Superfund process in the community of Anaconda, MT. The student artists then incorporated the information about Moore's research and data to interpret and create their own unique art pieces. Three MSU students applied and submitted art pieces in May as part of the project. The student artists included Rachel Ingle, a Masters of Fine Arts graduate student, Aria Dang, a Biochemistry graduate student, and Athena Garron, a student in the Studio Arts program. In addition to receiving a small honorarium for their finished art, the students' pieces will also be featured in an exhibition in Anaconda over Summer 2023.
About the Art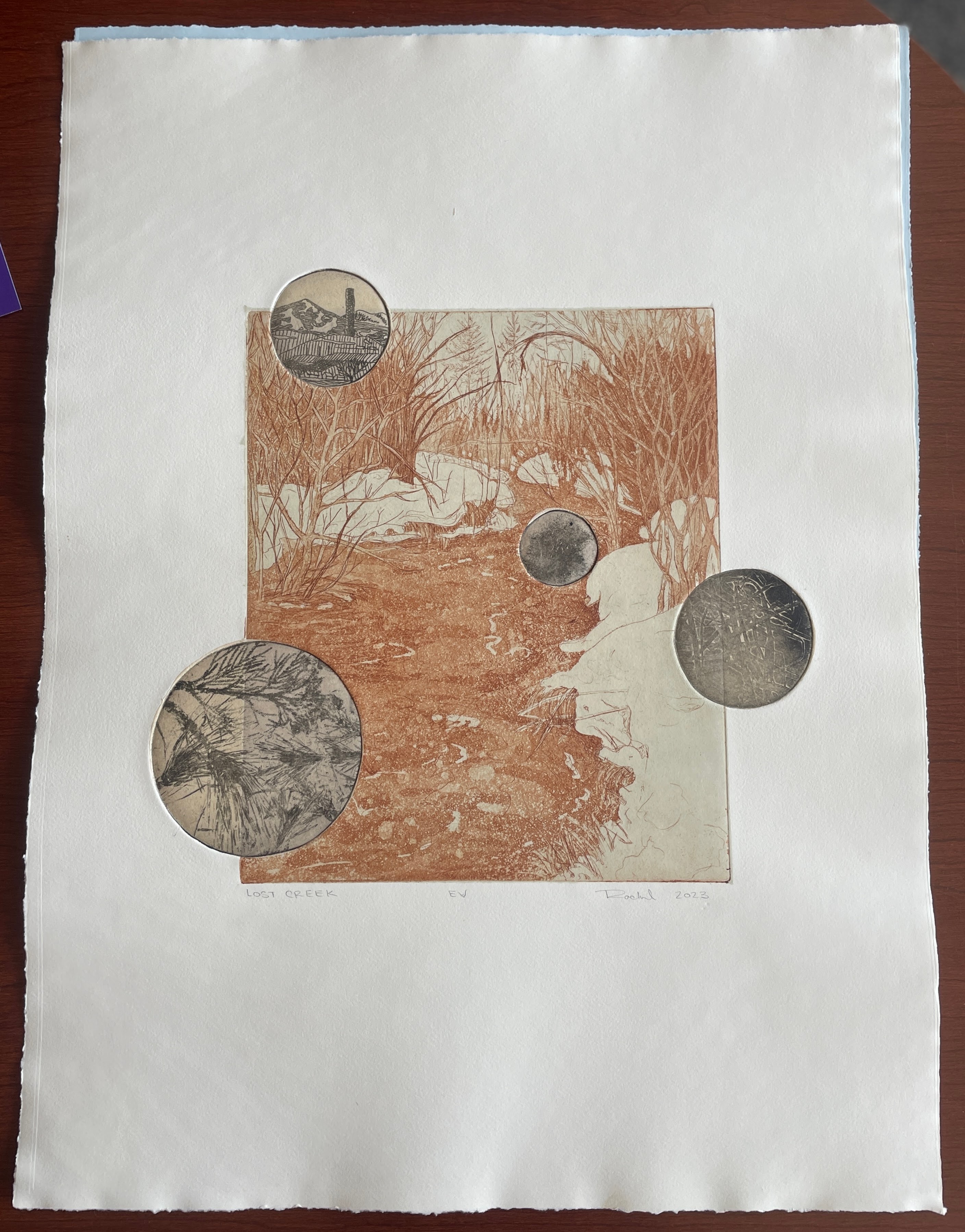 Rachel Ingle used a copper printmaking medium to create a series of images representing Lost Creek, a tributary of the Upper Clark Fork River. Ingle traveled to Anaconda and Lost Creek to collect natural materials like pine needles, moss, and other vegetation that she then incorporated into the print. The print also includes a small image of the Anaconda smokestack juxtaposed against the natural elements of the area. As Ingle shares about her piece, "The materials gathered at Lost Creek represent the motivating factor for clean up, seeing a change in the environment, in one's own backyard. The small image of the Stack represents Anaconda's history, still present, but diminished when considering the natural beauty returning to Anaconda."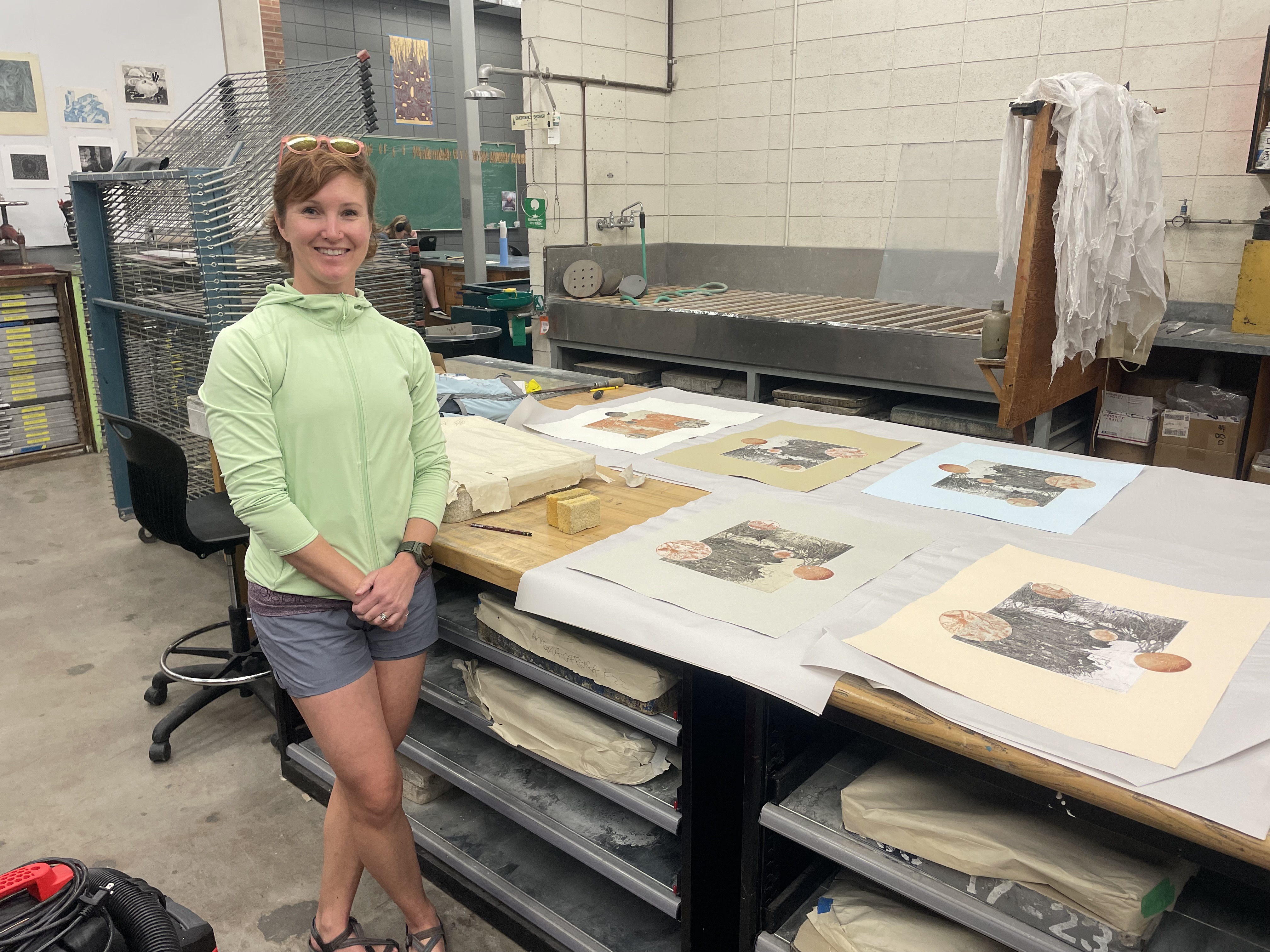 Aria Dang used a digital medium to create her art piece, titled "Survey." As Dang shares, the piece "is a fantastical representation of the Anaconda smokestack" and combines the themes from Moore's research, including "community identity", "resilience", "perception", and "uncanny", with "the literary style of magical realism [that] predominated Latin American and 20th-century literature." Dang further shares that the smokestack "morphs into a community of ghostly figures upholding one another and, at the very top, a child, who is surveying the town. Tying back to the interview themes are the butterflies drifting around the smokestack/ghosts and into the surrounding landscape, symbolizing hope and change for the area. Further emphasizing 'new beginnings' is the lighting from the east—an impression of a rising sun."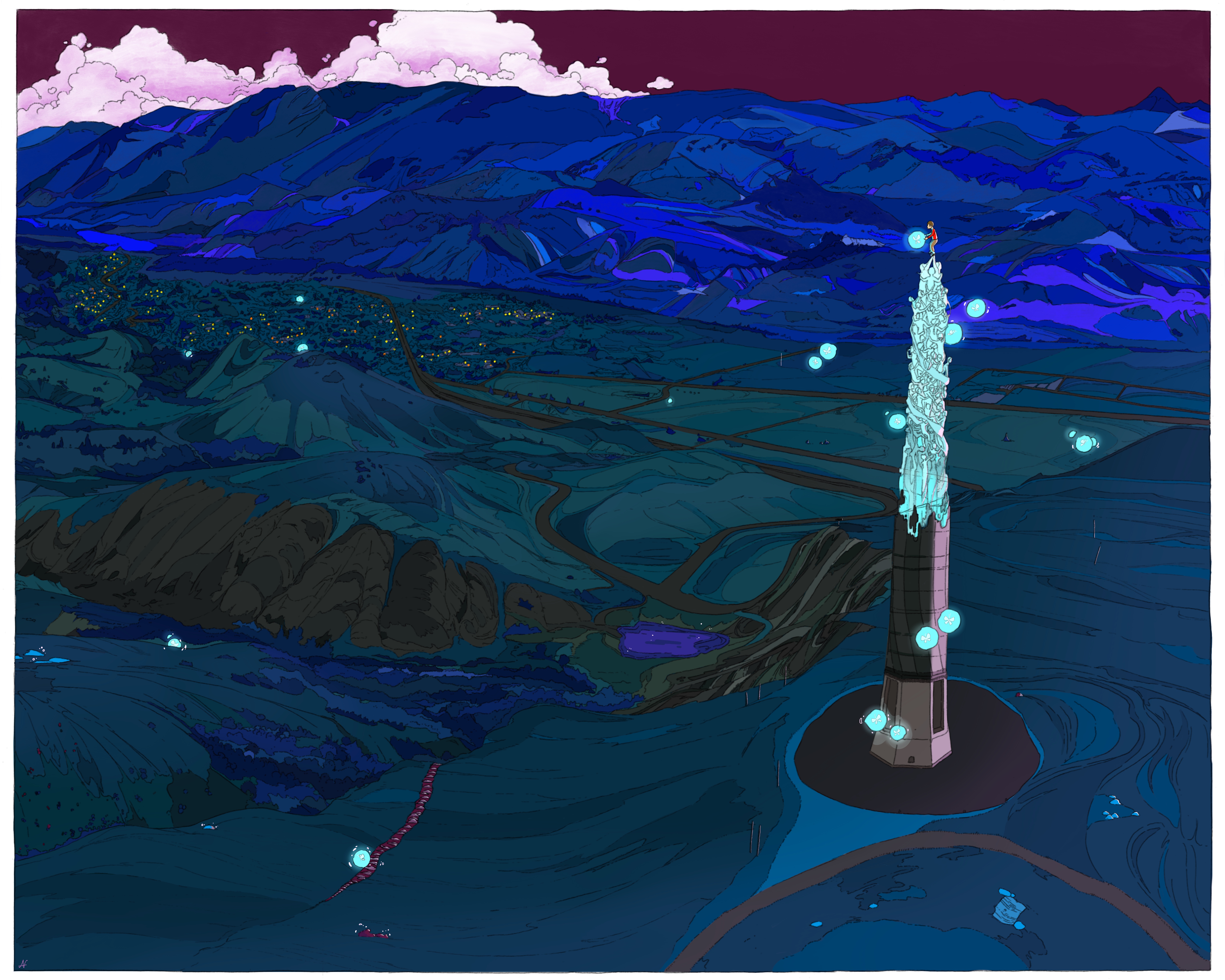 Finally, student artist Athena Garron created a series of sculptures to interpret and represent Moore's research, drawing on natural and manmade symbols and elements of the past and the future. In one piece, titled "Oxidation," Garron shares "Metal grows so slowly within the earth, spreading through the soil like roots and veins. It blooms when exposed to air, colors and form springing forth."