The Upper Clark Fork Working Group (UCFWG) will meet on Thursday, May 13 at 12 p.m. 
UCFWG May 2021 Topic Discussion: 
"Habitat from an aquatic perspective"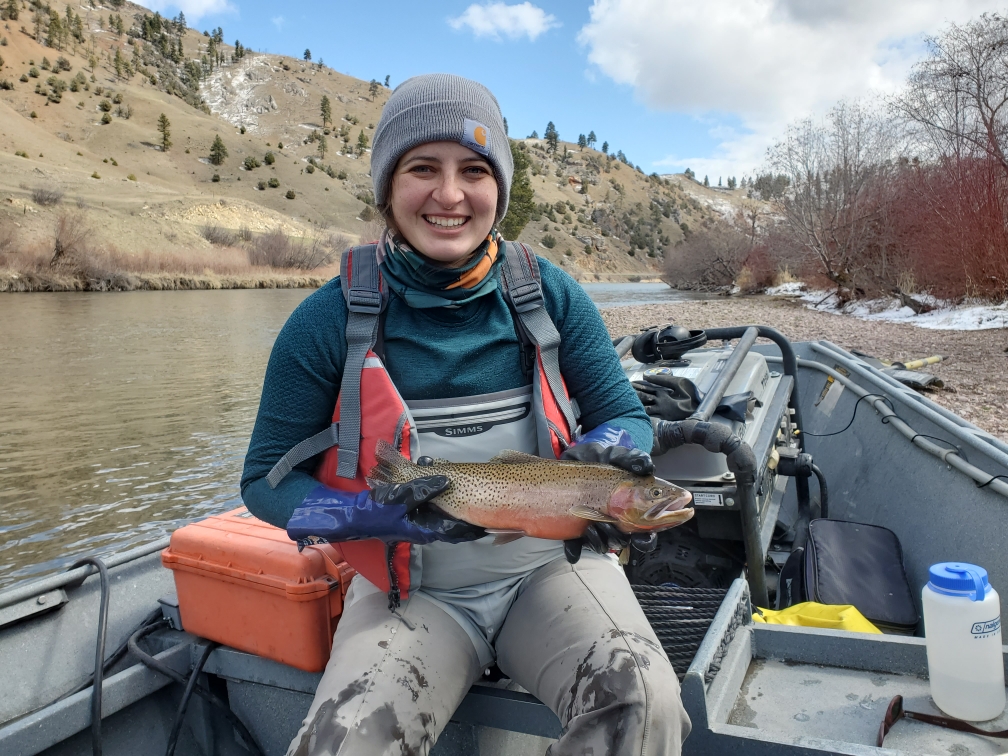 Presenter: Taylor Gold Quiros
Taylor Gold Quiros received her B.S. in Biology from Trinity University in 2016 and a M.S. in Aquatic Resources from Texas State University in 2019. She is currently a CREWS Ph.D. student under Dr. Maury Valett at the University of Montana, researching the influence of nutrient, metal, and habitat stressors on the fish communities of the Upper Clark Fork River.