The CREWS-JRW team will meet on Tuesday, November 2 at noon on WebEx. 
Qipei Shangguan, a CREWS Ph.D. student at UM, will present at the Nov. 2 meeting.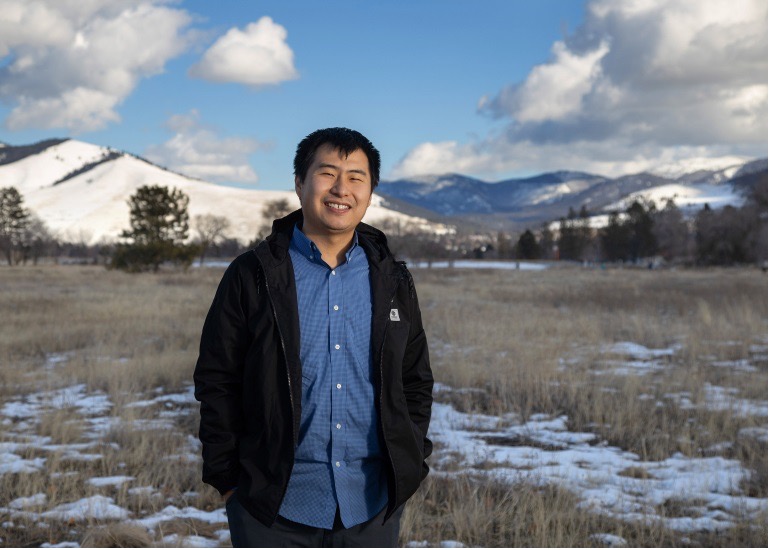 "Spatiotemporal dynamics of carbonate systems in the Judith River Watershed"
Talk Description: One of our research objectives is to quantify CO2 efflux from streams. In this talk, I will introduce concepts in gas exchange and how sensor-based studies are useful towards this goal. I will also compile CO2 data to show how CO2 changes between the years of 2020 and 2021 when the streams experienced dry conditions this summer. Spatially, in the Judith River Watershed, three reaches where we are working on have unique CO2 dynamics, reflecting the importance of hydrological controls.
About Qipei: Qipei joined the DeGrandpre lab in the fall of 2018 as a PhD student.  He was born and raised in China where he received his B.S. and M.S. at Xiamen University located in a beautiful coastal city. He is working on CO2 sensor/instrument development and carbon biogeochemistry.
WebEx
Join from the meeting link: https://montana.webex.com/montana/j.php?MTID=m2efb69866c898f18ca40fcb64be6fd5e
Meeting number (access code): 120 724 7107 
Meeting password: UPypb33JPH5