The CREWS-JRW team will meet on Tuesday, October 19 at noon on WebEx. 
Grete Gansauer, a CREWS Ph.D. student at MSU, will present at the Oct. 19 meeting.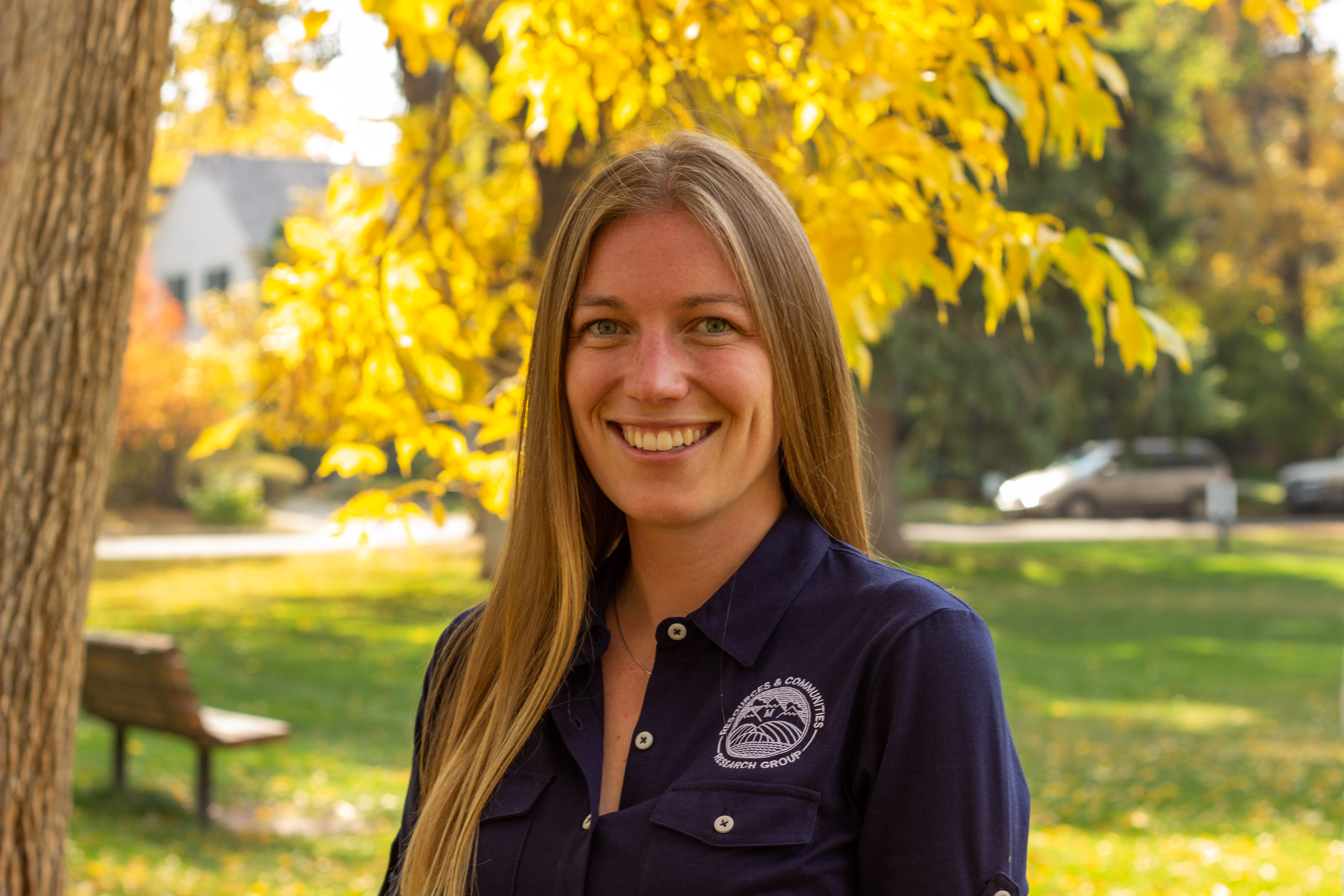 "Impacts of drinking water governance on community resilience in the Judith River Watershed: Findings thus far & future directions"
Talk Description: Drinking water provision is known to be a critical community resilience process with tight links to public health, environmental capital, and local financial and leadership capacity. The CREWS social science team has been using qualitative data to investigate this connection, relying on secondary document and policy analysis, meeting observation, and interviews. This talk will provide an update on the social science team's findings and steps for the future, including summarizing three recent and upcoming publications and a forthcoming survey developed in collaboration with the Metcalf Lab at University of Montana. 
About Grete: Grete is a PhD student under Dr. Julia Haggerty, working as a graduate research assistant on the social sciences track of the CREWS project. Grete developed an interest in rural sustainability while working in timber communities of northwest Montana on conservation and community development projects. This interest led her to Dr. Haggerty's lab, where she researches, broadly, how economic change and policy impact rural public service provision.
WebEx
Join from the meeting link: https://montana.webex.com/montana/j.php?MTID=m2efb69866c898f18ca40fcb64be6fd5e
Meeting number (access code): 120 724 7107 
Meeting password: UPypb33JPH5