Bring your brewed beverage of choice (that includes coffee and tea!) and join the CREWS team for our next CREWS & BREWS event. CREWS & BREWS is an opportunity to learn more about the project and catch up with fellow CREWS teammates. 
CREWS & BREWS Topic: Community Engagement Expert Panel
Time: Thursday, November 10, from 3:30 p.m. to 5:00 p.m.
Zoom link: https://umontana.zoom.us/j/96231569093 | Meeting ID: 962 3156 9093
We are very excited to announce that our November CREWS & BREWS will be a community engagement panel featuring experts who work with diverse communities and groups across Montana.This panel will be an interactive opportunity to learn about community engagement and collaboration experiences and engage in in-depth discussion with panelists and other attendees. We will follow up this panel with a facilitated discussion in late November or early December to talk about lessons learned and continue to explore how CREWS researchers and students can engage involved communities with project research.
Our panel will feature:
John Doyle, Crow Water Quality Project Director, Little Big Horn College
John Doyle is a member of the Apsáalooke Nation in Montana. John served as a county commissioner in Big Horn County for nearly 24 years. He has served in many capacities to improve access to safe water and to improve the water conditions on the Crow Reservation. He is a founding and 16 year member of the Crow Environmental Health Steering Committee and has been the principal investigator (PI) for many research and health projects to understand and address poor water quality on the Crow Reservation. He currently works as the PI for several such projects at Little Big Horn College in Crow Agency, MT.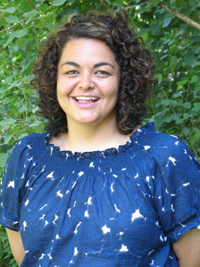 Sheree Watson, Partnership Ecologist, USGS
Sheree Watson is a Partnership Ecologist at the U.S. Geological Survey sharing duties between the Northern Rocky Mountain Science Center (NOROCK), and the WY-MT Water Science Center (WY-MT WSC). Sheree is working to boost and build capacity for USGS in the mid-continent region to work with Indigenous communities including Tribal Colleges & Universities in water resources and ecosystem management. Sheree has worked on projects to sustain freshwater resources with Native Hawaiian resource managers and is currently working on transboundary water projects managing water quality and quantity between the   U.S. and Canada.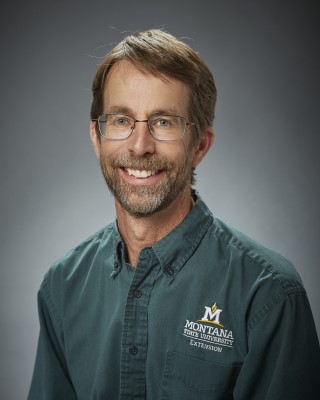 Clain Jones, Professor and Extension Soil Fertility Specialist, MSU
Clain Jones is Montana State University's Soil Fertility Extension Specialist. His work focuses on educating and providing technical assistance to extension agents, producers and crop advisers across Montana. He received his Ph.D. in   Environmental Chemistry at Montana State University. Clain's career interests include evaluating the processes that control nutrient availability and educating extension agents, crop advisers, farmers, ranchers, and homeowners on soil fertility issues. His Extension activity and research focus on cropland soil acidification, improving nitrogen management in dryland cropping systems, and nitrogen fixation potential in pulses for environmental and economic sustainability.